This year ISOS will take place in the beautiful city of Rio de Janeiro, Brazil, from 29th Sep to 1st Oct 2015 and will be co-located with the Brazilian Materials Research Society Meeting (from 27th Sep – Oct1st). This will be the first ISOS meeting held in Latin America, which timely coincides with large investments by the Brazilian Government to boost photovoltaic installations in the country.
ISOS has been running since 2008 and has become one of the most attended workshops in the field, bringing together an expert community both from industry and academia. Previous meetings were held yearly in the US and Europe and have led to numerous publications, including the so-called ISOS testing protocols for characterization of solar cell durability.
This year ISOS will cover all aspects of OPV and perovskite stability from degradation mechanisms to stable device architectures. Strong focus will be on industrial requirements and how this can be met by the research community. The program includes invited and contributed talks as well as round table discussions with academic and industrial researchers. At least half a day will be fully dedicated to industry and applications.
Conference news
OPV Workshop and R2R facility visit at CSEM Brasil & SUNEW
Location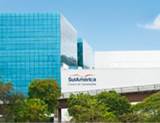 "SulAmérica" Convention Center (Centro de Convenções "SulAmérica")
Rio de Janeiro – Brazil
Closest metro:
Metrô Estácio – 200m
Metrô Cidade Nova – 350m
Invited Speakers
Dr David Ginley (NREL) (Keynote)
Prof Kwanghee Lee (GIST)
Dr Monica Lira-Cantu (ICN2)
Dra Yulia Galagan (HOLST)
Dr Nikos Kopidakis (NREL)
Prof Ellen Moons (Karlstad University)
Prof S. Logothetidis (Aristotle Univ Thessaloniki)
Dr Ji Seon Kim (Imperial College London)
Dr Suren Gevorgyan (DTU)
Prof Maria Luiza Rocco Duarte Pereira (UFRJ)
Prof Ana Flavia Nogueira (UNICAMP)
Dr Thomas Brown (Univ. of Rome)
Dr Antonio Guerrero (Univ. Jaume I de Castelló)
Prof Jordi Martorell (ICFO)
Prof Roberto Mendonça Faria (IFSC – USP)
Philip Sandwell (Imperial College London)
Prof Michael Toney (Stanford University)
Thomas Heumueller (Univ. Erlangen)
Dr Sjoerd Veenstra (ECN)
Dr David James (CSEM Brasil)
Dr Nico Seidler (Merck Chemicals)
Prof Beat Ruhstaller (Fluxim)
Dr Toni Müller (Heliatek)
Dr Nicola Beaumont (Oxford Photovolatics)
Dr Trystan Watson (SPECIFIC)
Dr Benjamin Robotham (FOM Technologies)
Takeshi Gotanda (Toshiba)
Programme (New!)
Final ISOS-8 programme available
Organisers
Dr Fernando Araujo de Castro (NPL, UK)
Prof Lucimara Stolz Roman (UFPR, Brazi)
Anderson Lima (ICN2, Spain)
Dr Dana Olson (DoE, USA)
Scientific committee
Dr David Ginley (NREL, USA)
Dr James Blakesley (NPL, United Kingdom)
Dr Monica Lira-Cantu (ICN2, Spain)
Dr Suren Gevorgyan (DTU, Denmark)
Prof Carlos F.O. Graeff (UNESP, Brazil)
Dr Chang-Qi Ma (PERC, China)
Dr Toni Müller (Heliatek, Germany)
Dr Eszter Vorashazi (IMEC, Belgium)